D'Angela (P) Heading to Bethany College (W. Virginia)
---
---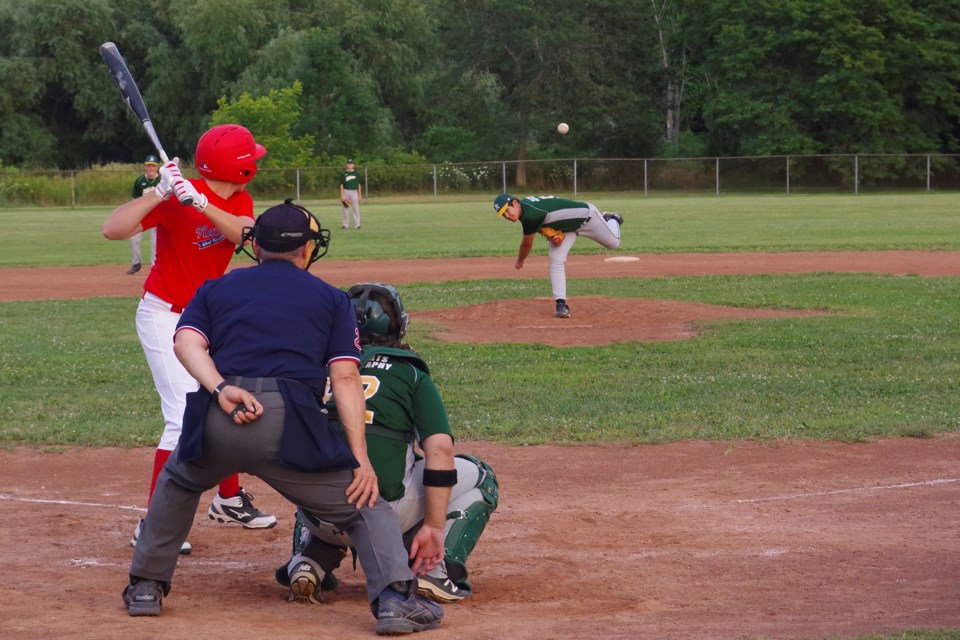 ---
Kyle D'Angela has faced hundreds if not thousands of batters and opponents during his playing career with Thorold Minor Baseball. His new challenge will be getting hitters out in the NCAA PAC Conference. Kyle is headed south of the border in pursuit of the next level and education. Kyle has played Thorold Minor Baseball since 2006 and has played on 21 different teams during his time in the local loops.
Kyle will be attending Bethany College in West Virginia (NCAA PAC Conference) and will be pursuing a degree in Economics with a minor in Criminal Justice. Kyle will be pitching for the Bethany Bisons and will be the only Canadian on the team. Standing at 5ft 11" the southpaw most recently pitched for Denis Morris High School in St. Catharines and had attended the 2019 Training Camps. As the training camps ended the team was notified that the COVID-19 pandemic was forcing the cancellation of the college season and he returned home to Thorold.
This summer Kyle has played with the Thorold 18U team as they have held practices and inner-squad games during the pandemic.
Kyle left for West Virginia on Friday, August 14th and began classes on Monday, August 17th. He and his Bison teammates are working out and waiting to see what happens in the spring for their season.
On behalf of Thorold Minor Baseball and all Kyle's coaches, we wish him the best and thank him for flying the flag of Thorold and Niagara Baseball.
To Follow Kyle and the Bethany Bisons, visit https://www.bethanybison.com/sports/bsb/2020-21/roster